About Dr. Robin Shari Parker (1963-2014)
Career Highlights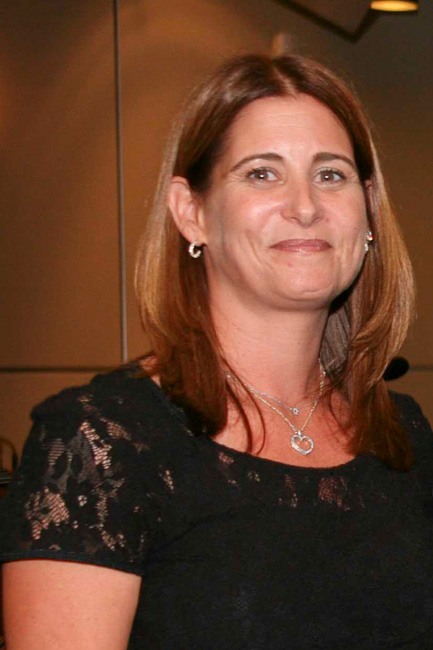 Dr. Robin Parker was a beloved, gifted, and highly respected speech-language pathologist who was known for her expertise in autism spectrum disorders (ASD). She earned both her Bachelor's and Master's degrees in Communication Sciences and Disorders at Florida State University under the guidance of Dr. Amy Wetherby, Distinguished Research Professor of Clinical Sciences, who helped Robin realize her passion for supporting people with autism. Following graduation in 1986, she worked as a speech-language pathologist at Mount Sinai Hospital in New York City.
Robin returned to Florida in 1993 to work at Nova Southeastern University in Fort Lauderdale, teaching graduate level classes and supervising student clinicians in the Programs in Communication Sciences and Disorders. She earned her doctoral degree in speech-language pathology in 2000. For her dissertation, Dr. Parker traveled to Barbados to provide an innovative autism training program in collaboration with the Ministry of Education. In 2001, she joined the University of Miami-Nova Southeastern University Center for Autism and Related Disabilities (UM-NSU CARD) and was appointed as the Consulting Director of the NSU Satellite program. As a professor in the Fischler Graduate School of Education, she developed new coursework in autism and worked tirelessly to share her passion for ASD with the next generation of speech-language pathologists.
Dr. Parker authored several book chapters and presented her work at state and national conferences. Her interest in supporting children and adults with autism who have little or no functional speech led her to embrace augmentative and alternative communication (AAC) approaches and emerging technologies. She integrated new tools and strategies into her clinical work, teaching, and service activities. In an effort to reach more future professionals and build their understanding of evidence-based practices in ASD, Dr. Parker became active in social media and used those tools long before her professional counterparts. She co-founded the blog PrAACtical AAC with Dr. Carole Zangari in 2011. It continues to honor Robin's memory and keep her legacy alive.
Robin Shari Parker died on July 16, 2014 at the age of 50 after a battle with Pancreatic Cancer. As in everything Robin did, she fought hard but eventually lost her battle to this dreadful disease.
Robin leaves her legacy with all she knew and touched. HAPPI will continue her fight to aid, help and support those who suffer from Pancreatic Cancer.
She was honored by the Florida Association of Speech-Language Pathologists and Audiologists and was posthumously awarded the Honors of the Association in 2015. In presenting the award to her family, Dr. Wren Newman, Chair of the NSU Speech-Language Pathology Department offered these words:
"We must think of Robin and her talent and knowledge when we teach, when we learn, when we assess, when we counsel, when we treat, when we listen, when we support, and most importantly, when we care. Robin will live on in what we do as we do our best to continue her positive impact."