About Pancreatic Cancer
Pancreatic cancer begins in the tissues of your pancreas — an organ in your abdomen that lies horizontally behind the lower part of your stomach. Your pancreas secretes enzymes that aid digestion and hormones that help regulate the metabolism of sugars.
Pancreatic cancer often has a poor prognosis, even when diagnosed early. Pancreatic cancer typically spreads rapidly and is seldom detected in its early stages, which is a major reason why it's a leading cause of cancer death. Signs and symptoms may not appear until pancreatic cancer is quite advanced and complete surgical removal isn't possible.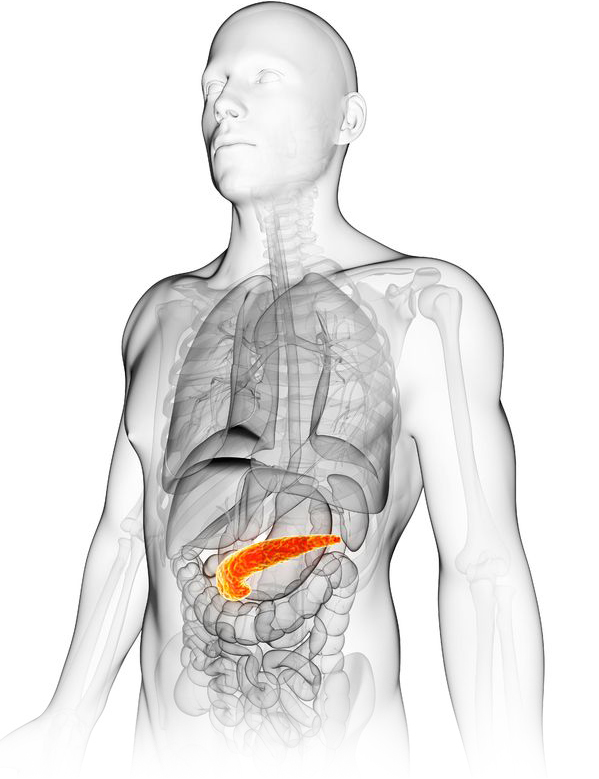 The American Cancer Society's most recent estimates for pancreatic cancer in the United States for 2016 are:
About 53,070 people (27,670 men and 25,400 women) will be diagnosed with pancreatic cancer.
About 41,780 people (21,450 men and 20,330 women) will die of pancreatic cancer.
Pancreatic cancer accounts for about 3% of all cancers in the US and about 7% of cancer deaths.
Although there's no proven way to prevent pancreatic cancer, you can take steps to reduce your risk, including:
Stop smoking. If you smoke, stop. Talk to your doctor about strategies to help you stop, including support groups, medications and nicotine replacement therapy. If you don't smoke, don't start.
Maintain a healthy weight. If you currently have a healthy weight, work to maintain it. If you need to lose weight, aim for a slow, steady weight loss — 1 or 2 pounds (0.5 or 1 kilogram) a week. Combine daily exercise with a diet rich in vegetables, fruit and whole grains with smaller portions to help you lose weight.
Choose a healthy diet. A diet full of colorful fruits and vegetables and whole grains may help reduce your risk of cancer.
November is Pancreatic Cancer Awareness Month.